Virtual Data Room for Due Diligence
Due Diligence Data Room is a virtual data room software that is designed to support the due diligence process through the highly secure, certified cloud platform. Data room due diligence workflow is a modern approach to performing business transactions.
Every document-related process becomes a real headache if it is held in old-fashioned ways. Those businessmen who are in business for long enough still remember the horror of the due diligence process. Back then you had to spend a lot of money and time to send someone to the destination point to deliver needed documents for the review. The company had to pay for the ride or the flight, hotel, and any additional expenses the employee could have. You can double or even triple the amount of money because usually, companies sent several employees to build a better image.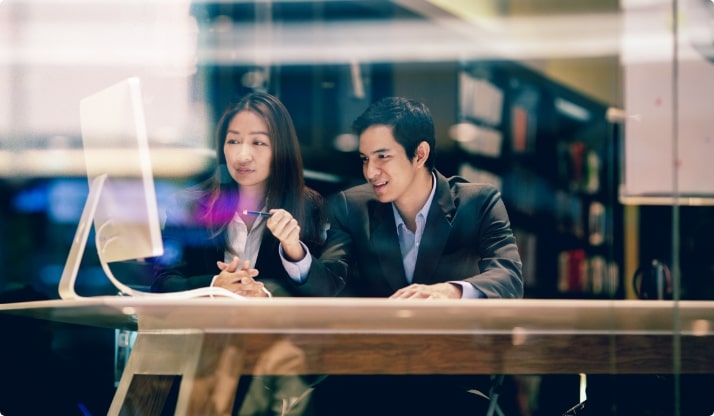 Another less expensive way was to send documents using mail. But it took a lot of time and this option was not safe at all – the information could be easily stolen or just simply lost. That's why the data room for due diligence became a real lifesaver for businesses.
7 Steps How to Use Due Diligence Data Room
Define the virtual data room software
Prepare the due diligence data room checklist
Check the VDR structure
Upload documents and files into the digital space
Invite users and configure user access levels
Agree and assign due diligence tasks, priorities, and timeline
Perform due diligence process
In order to choose the right due diligence data room provider for your business needs, learn the selection guide of choosing a VDR provider. The due diligence checklist is developing individually according to your business. Such online data room providers as Merrill, iDeals, Intralinks propose the development of due diligence checklist for their customers. You can use these services of VDR providers or prepare documents by yourself. After that, you structure the due diligence data room software and organize VDR folders.
The next stage is preparing all necessary data, digitize documents, and upload files into the virtual due diligence data room space. Starting your work with due diligence VDR software you need to upload documents to the server of the provider. Then just organize files within folders and subfolders so the convenient and simple system is created and you are ready to do due diligence. Once everything is set, invite employees, partners, investors, and all third-parties that need to work with your information to your digital data room. When the virtual space is structured and ready to use, it is the turn to invite users who take part in due diligence workflow. You can manage the level of access other users have and see actions they perform within the repository.
The final stage before the start of the due diligence process is to agree and assign the tasks, priorities, and timeline. The due diligence data room proposes a range of features that simplify the communication in digital space between the parties. VDR features that ensure digital cooperation:
Questions & answers module
Live discussion
Assign experts
Question status
Full Q&A reports
Granular access to threads
Intuitive interface
The two most important things businesses care about during due diligence are secure document sharing and the speed of the process. With old-school offline methods, it is hard to fulfill both needs. Using a virtual data room for due diligence makes the review of documents quick and safe.
Benefits of Data Room for Due Diligence Process
Improved Security. Through a comprehensive audit process, companies must share critical strategic information. Due diligence data room provides the ability to easily and safely restrict the opening, sharing, and printing of documents. Key documents may be available for a limited time and have watermarks for each individual user. Providers of digital data rooms take care of the security of your uploaded information. They protect servers from malicious actions, so all sensitive data is safe. There is no chance it gets stolen, corrupted, or lost. Also, the best virtual data rooms provide their users with additional features like watermarks so documents can be protected even better.
Сost reduction. In order to conduct audit of the company through the VDR data room due diligence, users do not need a physical location for processing paper documents. Also, representatives from different countries do not need to go to another city, as they can organize the whole process online. VDR providers offer several tariff plans for users. Providers calculate the cost depending on the size of your company, duration of use, and goals. The average starting price of VDR with a basic package of tools ranges from $99 per month.
Control and transparency. One of the main functions of the Online Data Room is tracking all the user's actions of buyers and sellers during the diligence process. This due diligence data room function helps to avoid all possible interpretation errors and misunderstandings that are in physical data rooms workflow. The ability to digitally record and store all disclosed actions and documents also provides a more reliable and easy-to-use data source during any potential litigation.
Time-saving. Using digital dataroom software significantly optimizes the time spent on the due diligence process. The cloud solution provides access to documents from any country and at any time; convenient navigation of software products and highly qualified technical support reduces the time for processes.
Workflow Simplification. Cloud software gives the opportunity to carry out several processes in parallel. It reduces the time to complete the comprehensive verification process and simplifies the management of different people's access to different documents. The sellers and buyers can access all the documents at the same time and focus on those areas that are more relevant to the transaction. Also, lawyers, managers, accountants, and other specialists can view and work with documents in one place.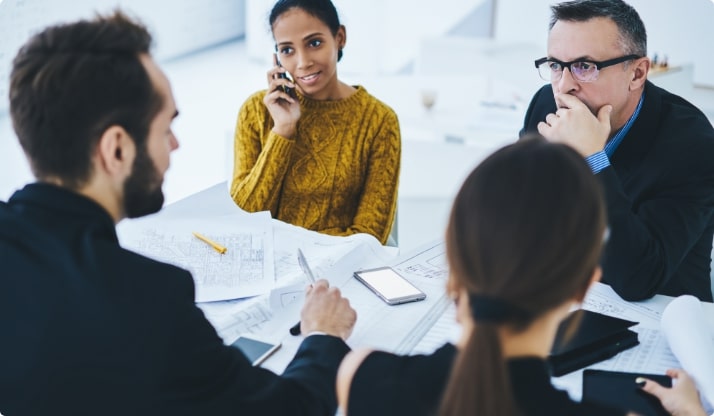 But this technology can give businesses even more than just the speeding up of a due diligence process and the security for documents. You will get detailed reports on how does your company performs. You can study those reports and understand where can you improve things. Also, if the virtual data room for due diligence uses artificial intelligence you will be able to get informative predictions. You will be able to see opportunities and possible events in advance and get ready for them. With data room software, due diligence is simple and fast. All you need to do is to share documents with a third-party and they can study the information from any location at any moment. So there is no need for businesses to spend huge amounts of money and time anymore. Any deal can be held smoothly with no rush. Online Data Room is using for all types of due diligence process including:
Administrative DD
Asset DD
Environmental DD
Financial DD
Human Resources DD
Legal DD
Management DD
Intellectual Property DD
Strategic Fit DD
Technology DD
Due diligence is an investigation process. During it, documents of the company are studied by a third-party. Usually, this action is performed before Mergers and Acquisitions, establishing a partnership, or receiving or giving an investment. Also, sometimes authorities might need to study documents of a business. In fact, due diligence is held before any serious decision towards the company is made. This process helps to understand if everything is in order and how does the business performs.
Due Diligence Data Room Providers







View Top Rated Data Room Providers